Ariel Djanikian holds an MFA degree from the University of Michigan and is the recipient of a Fulbright grant. Her work has appeared in L Magazine and The Paris Review Daily, and she has stories forthcoming in Tin House and Alaska Quarterly Review. ​Visit her website here. 
THE OFFICE OF MERCY (2013)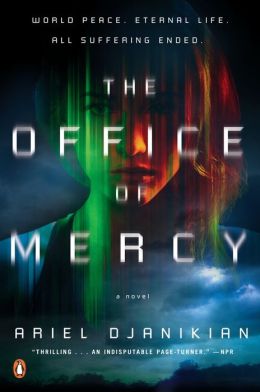 Twenty-four-year-old Natasha Wiley lives in America-Five—a high-tech, underground, utopian settlement where hunger and money do not exist, everyone has a job, and all essential human needs are met. But when her mentor and colleague Jeffrey selects her for a special team to venture Outside for the first time, Natasha's allegiances to home, society, and, above all, to Jeffrey are tested. She is forced to make a choice that may put the people she loves most in grave danger and change the world as she knows it. The Office of Mercy envisions a post-apocalyptic future where promises of eternal life and world peace are never as simple as they seem.
"A startling and bracing imaginative achievement."—Jim Shephard
"An important new voice."—Laura Kasischke
"Gripping, well-plotted, this utterly engrossing tale is thoughtful and surprising."—Deborah Harkness
"An action-packed novel of fascinating ideas. Serious, entertaining, and seriously entertaining."—Charles Yu, author of How to Live Safely in a Science Fictional Universe
Rights: Viking, World; Heyne Verlag, Germany; RWSG, Film.
Warner Horizon Television (The Closer, Pretty Little Liars, Longmire) have optioned The Office of Mercy for development as a one-hour cable television series. Ariel will consult on the pilot and the series.